TAX-FREE
WEALTH TRANSFER
AGENT OPPORTUNITY
Why Not Sell The Highest Paying
Insurance Product On Earth?
Virtually every life insurance agent in the top 3% sells this specialty product … earning commissions that scare the pants off the other 97% …
Now you can grab your share of this 200 year old tax loophole with an irresistible wealth transfer policy that can benefit 4 out of 10 Seniors … and pay you a whopping 15% commission!
Dear Future Wealth Transfer Specialist,
What's the highest paying life insurance product in the world?
Without a doubt, it's the single-premium whole life policy designed to transfer wealth from the insured to the beneficiary as a tax-free death benefit.
It's the "tool of choice" when your client's goal is to leave behind funds in bank CDs, Money Markets, Securities – even Annuities – but remove the federal income tax burden from future recipients.
And if you don't have this tool in your box (well-oiled and ready for action when the time is right and nothing else will precisely fix the problem) then you risk the error and backlash of selling your client an unsuitable policy.
Here's the solution. This amazing product includes:
Guaranteed and immediate increase in your client's estate
Option to accelerate policy funds to pay confined care and home health care costs
Federal income tax-free benefits to beneficiaries
Immediate access to cash value funds
Issue ages 0-85
Tobacco and non-tobacco rates
Level or increasing death benefit options
Simplified underwriting, simplified issue
Wealth Transfer Scenario
Let's say you have a 65 year old female, non-tobacco, with $40,000 in bank CDs, $25,000 in Money Market funds, and $25,000 in Securities. Her total estate assets are $90,000, which she wants to leave to loved ones.
Seeing the ticking tax time-bomb awaiting her beneficiaries, you advise her to reallocate a portion of her assets – say the $40,000 in bank CDs – to our special single-premium whole life wealth transfer product.
This simple move turns a $40,000 CD into a $72,207 Death Benefit – an immediate increase of 81% - which her beneficiaries will receive free of federal income taxes.
What About Liquidity?
But what if "something happens" and she needs her money for a rainy day? In addition to cash values, the living benefits included with her policy at no additional premium include …
Accelerated Benefit Rider – Terminal Illness.
Set her mind at ease for major illnesses like cancer, heart disease and stroke.
Accelerated Benefit Rider – Confined Care.
Remove her financial fear about being confined to a nursing home facility.
Accelerated Benefit Rider – Community Care.
Free her from the money worry of needing care or services provided by a home health care practitioner.
Accidental Death Benefit – Common Carrier (Double Face Amount).
Who knows? This could be the benefit that cinches the deal.
And if she likes the Accidental Death Benefit Rider that pays Double the Face Amount, you'll want to suggest the optional Accidental Death Benefit Rider that pays Triple the Face Amount with Common Carrier Benefit for a small additional premium.
What's In It For You?
In case you haven't already done the math, this remarkable wealth transfer product pays you a jaw-dropping 15% commission up to age 85. So … let's see. In this example, that's four times fifteen, carry the two … Heck, you're probably way ahead of me here …
What's Your Next Move?
Let's get you appointed with our century old, A-Excellent (AM Best) carrier so that when (not if) the opportunity presents itself, you'll be prepared to offer the precise product for solving the problem.
Let's face it: Wealth transfer is not for everybody. But this single-premium whole life product is positively irresistible to those clients looking for guaranteed benefits, a generous living benefits package, and federal income tax-free wealth transfer of assets to loved ones.
So let's have you fill out the form below and leave us your contact information (which will automatically take you to a short VIDEO PRESENTATION about the product).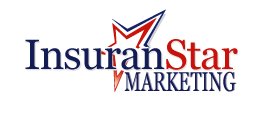 P.S. Did I mention this product is Simplified Issue? Ask a few routine health questions – done deal!
P.P.S. You get a boatload of sales presentation tools with your appointment. There's also a live webinar that covers product knowledge, surefire selling techniques, when to cross sell and when to sell "instead of," and prospecting for qualified leads.
All products/programs are not approved in all states, available to qualified agents. Limitations vary by state and are subject to change. All rights reserved. For agent use only. Not for consumer use. InsuranStar Marketing LLC in no way endorses the practices or guarantees the results or the financial viability of any vendor or program contained herein.