Free Annuity Selling System: How To Start Selling Annuities Like The Million Dollar Pros!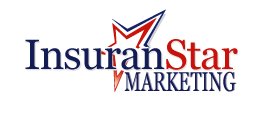 Annuity Pro Package -


You Get: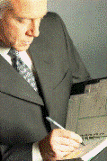 Annuity Magic CD Replacement System
True professionals who are selling annuities by the boatload do it with a sense of "urgent rescue." Their clients are drowning in a sea of misinformation about bank savings and desperately need a lifesaver before it's too late.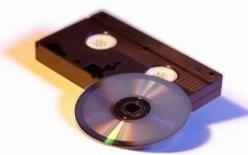 Did you know that even though interest rates are at their lowest levels in decades, there are still trillions and trillions of dollars sitting in bank certificates of deposit. Many, many seniors still have much of their money wasting away in CDs, paying very little. And when you factor in inflation and taxation, they're actually going backwards.
With the Annuity Magic System you will have at your fingertips an entire system allowing you to specialize in selling annuities by showing seniors how they can take advantage of alternatives, like equity indexed annuities, to increase their return without giving up safety. This system contains over 160 different concepts, calculators and ads that have been proven to work.
Interactive CD-ROM Based Certificate of Deposit Replacement System

Turn CDs into Annuities like Magic

Overcome the Most Common "Killer" Objections to Moving CDs

Get your Hands on the Best Ads to Attract CD Owners

The Proven System You've Been Searching For: Start Using It Immediately

Includes *500* Senior Leads!
This turn-key CD Replacement System will help you sell annuity cases by showing your clients the benefits of tax deferred annuities. Selling annuities becomes a snap with the system's valuable sales tools, such as pre-call letters, comparison charts, statistics on tax deferral, prospecting phrases and powerhouse annuity selling strategies. You will learn who to target as a qualified annuity prospect, how to identify which annuity leads to pursue and which to let go.
Plus...
Getting Through Audio Program
America's #1 corporate sales trainer brings his proven techniques to audio. In this straightforward program, Steve Schiffman provides sound advice for cold calling. A must-own program for all who are selling annuities.
The 'Getting Through' audio program is an easy-to-learn, proven prospecting system for insurance selling and annuity marketing. This program will help you secure more annuity appointments, ensure your calls are returned, find the real decision maker, and turn around the most common objections in the annuity selling game.
Plus...
Senior Pro Advisor:

Professional-Grade IRA Distribution and Planning Consulting Software
Imagine calling your clients and scheduling an annual review to analyze their qualified money situation using proprietary annuity software that only you have.
Your clients will love the personal attention and valuable coaching you'll be able to give them through this software.
Your clients will be able to make key financial decisions regarding their retirement money and annuity payout because you took the time to analyze their situation using this powerful, industrial grade annuity consulting software. How much would this help you in selling annuities?
Clearly Shows How Recent Tax Changes Will Affect Your Clients

Provide Your Clients With Easy-to-Understand Printed Reports

Enhance Client Relationships by Analyzing Their IRA for FREE

Email Reports to Clients in Adobe PDF Format Automatically

Store Every Client's Information for Easy Future Access
The best IRA distribution and planning software on the market today! With Senior Pro Advisor Annuity Consulting Software, easy-to-understand reports can be generated on each of the following concepts: Required Minimum Distribution for your client, Required Minimum Distribution for the beneficiary, Substantially Equal Payments, and the Stretch IRA Concept. Picture yourself selling annuities with perfect clarity.
Plus...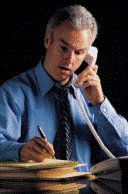 Senior Market Training Course

24/7 On-Demand Training Courses and Fax Center!
Earn a 'PhD' in the senior market and never leave your office. Learn how seniors think, how they make decisions, how to sell annuities to them. Acquire access to technical annuity information, like Last Minute Distribution Rules. Get misunderstood IRS Rules clarified. Take advantage of online annuity training courses and our fax center, and erase all prospecting worries the fastest and easiest ways.
Basic Courses Include:
Getting Started

Annuity Fundamentals

Selling In The Senior Market

Prospecting Powertools
Intermediate Courses Include:
Bonus Annuities

Fixed Indexed Annuities

Selling Predictability
Advanced Courses Include:
UAL Life Policy

LifeFund Policies

Liquidating Annuities

IRA Distributions
The On-Demand Training Center is an exclusive service that provides you with instant product, prospecting and annuity selling information 24 hours a day, 7 days a week.
The courses are pre-recorded conference calls that start at the basics (Annuity Fundamentals) and then move on to more advanced topics (IRA Distributions). Each call is approximately 20 to 25 minutes long. If this doesn't help you with selling annuities by the boatload, nothing will!
So what's the catch? It's easier than you think. Just sign with one or more of our top rated carriers, and the entire Annuity Pro Package is yours. What's more, you get top GA commissions, too. (Must be a non-captive, licensed life insurance agent.)

Before contacting me, make sure you have (1) an annuity case to submit to one of our carriers in the amount of $40,000 or more, OR (2) the confidence that you WILL submit a case within 30 days, AND (3) a burning desire to take your career TO THE TOP! If so and you're ready to sign, let's go for it!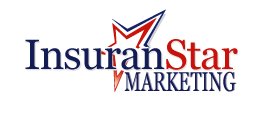 PS. Check out all the other opportunities on this website for selling annuities with our free annuity leads and selling systems.


Privacy Policy: We never sell, rent or trade your email address.
All products/programs are not approved in all states, available to qualified agents. Limitations vary by state and are subject to change. All rights reserved. For agent use only. Not for consumer use. InsuranStar Marketing LLC in no way endorses the practices or guarantees the results or the financial viability of any vendor or program contained herein.