Get a
Free

Insurance Website Just For Scratching a Few Average Apps a Year!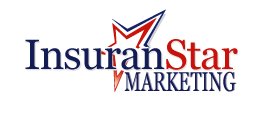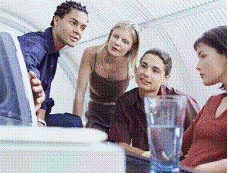 How to close more sales and enhance your professional image...
Insurance website marketing is an essential tool to help grow your business. In today's world, it is essential to have your business online to increase referral generation, demonstrate your professionalism, and provide an opportunity for prospects to contact you. An insurance website not only positions you as an established professional, but provides a natural conduit to serve existing clients.

A Site That Reflects Your Practice
Your site positions you as an established professional...

Our strategic partner, Financial Visions, is the frontrunner of insurance website design. Templates are designed for easy customization to reflect YOUR individual parctice specialty. You'll receive everything you need including design, templates, a variety of articles and compliant material to choose from, real-time newsfeeds, annuity calculators, insurance quote requests, and a built-in compliance review system.

Customer Service
The help you need along the way...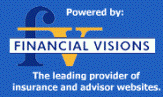 Your insurance website subscription "should" include a friendly and knowledgeable customer service team to assist you with creating and maintaining your site. Your subscription "will" include an online Customer Central section stocked with marketing tips, how-to guides and answers to frequently asked questions; InSite e-Newsletter updates; and periodic Web-Enhanced Teleconferences addressing important marketing topics.
(NOTE: Honesty dictates that I disclose my personal experience with Financial Visions. I've used their excellent website for three years now, but have never been able to speak with anyone in "Customer Service." Despite leaving innumerable voice messages, my calls for help have never, NEVER been answered.) But I'll keep trying...
It's Fast And Easy!
1. Complete a short application
2. Create your insurance agent website with step-by-step site building tools
3. Submit your site for online compliance approval (if required)
4. Your site is live and your business is online!
What's the catch? It's easier than you think. Just sign with one or more of our top rated carriers and, by scratching just a few average sized annuity applications per year, you'll receive your very own customized website absolutely free, year after year. What's more, you'll get top GA commissions, too. (Must be a non-captive, licensed life insurance agent.)




Before contacting me, make sure you have (1) an annuity case to submit to one of our carriers in the amount of $40,000 or more, OR (2) the confidence that you WILL submit a case within 30 days, AND (3) a burning desire to take your career TO THE TOP! If so and you're ready to sign, let's go for it!



***OR***
On the other hand,

if you're looking to build a

pure and powerful

Internet Life Insurance Lead and Annuity Lead Generating Machine,
This, You Gotta See:

Click to watch this>>>
Even if you're techno-challenged like me, you need to visit Dr. Ken Evoy at the site that receives my highest recommendation for insurance website building ease and efficiency. Ken is lightyears ahead of the so-called search-engine-optimization gurus. His system allows novices to build high ranking websites. In fact, 62% rank within the top 3% most popular sites; 53% rank within the most visited 2% of all sites; and 35% score in the top 1% of the 56.1 million active websites out there.
Seriously! You can do this. Imagine having your own World Wide Web Insurance Lead Generating Robot that works tirelessly for you, day in and day out, cost-effectively grabbing up prospects in your area who are motivated enough to FIND YOU and request your quote and your presentation. You'll look like a professional with your very first website using little more than point-click-and-cuss skill sets.
If you can stack blocks, you can build your own lead-generating insurance website that the big boys like Google, Yahoo and MSN will not only find and find often, but rank consistently high in the organic listings. This one's got "Wow!" written all over it.
Take The Free Video Tour Now.
Or... what if you
1. don't have the time or know-how to build your own insurance website, and want a professional to build it for you?
2. already have your own insurance website, but it's just plain goofy looking?
3. already have a great looking insurance website, but visitors are rare as hen's teeth?
NO PROBLEM! Now you can have an experienced professional build it for you, exactly as you want it, for less of an investment than you thought possible. To find out how, just click here.
Ask your self this question:
"Why in the world would I do this any other way? It makes
no sense to hire the local guy. SiteSell will build my
BUSINESS, not just put up a brochure. Now THAT I get."
So go ahead... Click here now!


P.S. Want to have a successful website builder call and talk to you about building your own insurance web site? Click here.


Ever wonder how much money the
Top 1%

of annuity agents in America earn? Try $1 Million per year. Want a sneak peek at how they do it?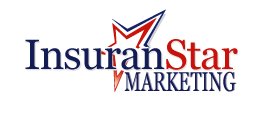 Would you believe there's even more free stuff on this website besides a free insurance website and free annuity insurance leads? Looking for killer closing techniques? Would you like to know how to overcome any objection a client could possibly throw at you? My friend Bob Firestone has the answer. Click Here!

Privacy Policy: We never sell, rent or trade your email address.
All products/programs are not approved in all states, available to qualified agents. Limitations vary by state and are subject to change. All rights reserved. For agent use only. Not for consumer use. InsuranStar Marketing LLC in no way endorses the practices or guarantees the results or the financial viability of any vendor or program contained herein.