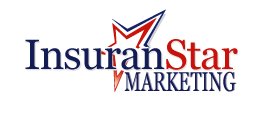 PRESS RELEASE
FOR IMMEDIATE RELEASE
Contact: Jenny Smith
Phone: 866-856-7172
Email: Jenny@insuranstar.com
SENIORS: JUNK MAIL, PHONE PLOYS
CAST FINANCIAL ADVISORS IN BAD LIGHT
Poll Says Seniors Too Wise For Worn-Out Solicitations;
Professionals Managing Goose Eggs Instead Of Nest Eggs
Champaign, IL August 1,2012 – Residents of this retirement community are unimpressed with financial advisors using junk mail and phone pitches to solicit appointments for financial advice and planning. The findings are taken from two years of ongoing polling by InsuranStar Marketing. According to InsuranStar Marketing President Patrick Bruns, seniors open junk mail over the waste basket while legitimate financial advisors lose credibility.
"It's not that Seniors don't want to explore better solutions to their retirement financial picture," says Bruns, "it's more a case of them getting turned off by the advisor's initial approach." When Seniors were asked how they would prefer to learn about a new financial advisor – given the choices of (a) telephone solicitation, (b) direct mail, or (c) by reading about him in the newspaper, hearing him on the radio or seeing him on television – the overwhelming majority (over 90%) responded favorably to a newspaper, radio or television introduction.
"Both client and advisor lose when the relationship starts out badly," stated Patrick Bruns. "But when given the chance to publicize their expertise, most advisors handle media exposure very well, and prospective clients naturally place their trust in the obvious expert."
InsuranStar Marketing is an insurance marketing organization with general agents in all 50 states. Focusing on fixed annuities as core retirement solutions, InsuranStar pioneers media-based marketing systems for financial advisors, including newspaper articles, dinner seminars, radio talk shows and cable TV interviews. For more information, please contact Jenny Smith at 866-856-7172 or visit www.InsuranStar.com.