How to Turn an
Annuity Sales Lead
Into a Surefire Appointment!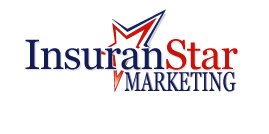 Drop-By System
for Instant Success
An annuity sales lead is a diamond in the rough. Triple-Direct leads need to be prized with the same value as a commission check in the amount of $1,000, $10,000, even $25,000 or more. The lead is where the money comes from.
Thanks to Ronnie O'Dell for sharing this powerful way to turn almost every Triple-Direct lead you have into an appointment. The Drop-By System has shown an 80% success rate, while calling leads to schedule appointments seems to have only a 20 – 30% success rate.
Instructions: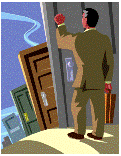 When you receive your Triple-Direct annuity sales leads, schedule time that week to drop by each prospect's home. Get yourself a good area map, GPS, or Thomas Guide. Do your first drop-by around 6 PM (If the lead comes from a senior, the odds are good that you can drop by during daytime hours.) and present yourself in the following manner:
Approach the home in front, not the side or down the road. Get out of your car, turn to the front door and wave as if someone saw you drive up (okay, we both know probably nobody saw you drive up... but if they did, you want them to think you saw them. Leave your car running with the car door open.
Knock on your future client's door, stand sideways a few feet away, as if in a hurry, and say, "Hi, may I speak with (name on the lead)? Well, I only have a minute, but I was passing by your neighborhood and thought I might stop by to set up an appointment to go over this information you requested (show them the lead card they filled out). Is Thursday morning at 10 good, or is Friday morning at 9 better?"
Why this works:
By spending 5 minutes at the door to schedule an appointment, an agent can save hours of repeated calling to prospects who use caller-ID to screen their calls. Dropping by in person establishes more credibility than a phone call from a stranger. A mysterious voice over the phone can be easily dismissed, while a live person is more likely to be welcomed back.
Remember, each Triple-Direct lead you receive back has been read by the prospect, signed and returned with the expectation that an appointment is all part of getting the free information they requested.
A personal visit will turn 8 out of 10 annuity sales lead cards into fully qualified, warm and willing appointments. Our response rate on Triple-Direct annuity sales leads is excellent, fetching us between 1% and 2% or more.
Please make the most of each lead. We're talking about your money and your career. Don't blow it by taking the easy way out. With 10 Triple-Direct annuity sales lead cards returned per 500-piece mailing, an 80% appointment setting rate is 8 appointments.
If you close 4 of them with an average premium of $40,000 and an average commission of 8%, that's $12,800.00. And you can do this every week! The moral of the story is, Make the most of each Triple-Direct annuity sales lead. Work the Drop-By System for Instant Success!
Free annuity sales leads are only some of the spiffs you'll find on this website.
Looking for killer closing techniques? Would you like to know how to overcome any objection a client could possibly throw at you? My friend Bob Firestone has the answer. Click Here!
All products/programs are not approved in all states, available to qualified agents. Limitations vary by state and are subject to change. All rights reserved. For agent use only. Not for consumer use. InsuranStar Marketing LLC in no way endorses the practices or guarantees the results or the financial viability of any vendor or program contained herein.