Annuity Referral Program:
How To Double Your Production/Income
With Existing Client Base!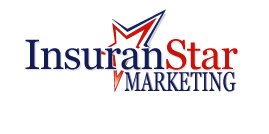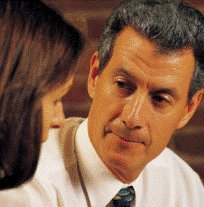 Quantum Leap Package -

You get:
Client Cloning Program
Even with annuity referral programs, many top selling agents mistakenly believe that the way to double their income is to work themselves to death trying to double the number of clients they have. There's a better solution. If you're like other annuity selling professionals, you receive 80% of your income from just 20% of your clients – your top clients.
The Client Cloning System was created by one of the insurance industry's foremost practice management coaches, Paul Karasik. This annuity referral program will take you step by step through the easy-to-learn process of cloning your very best clients. Double your income by simply cloning your biggest and best clients. You can do it easily with the only client cloning system around.
Double your income by simply cloning your best clients

Learn how to deliver a personal commercial during each event and set the expectation for your follow-up call

Client Cloning System includes two audio cassettes and a hardbound manual, which includes invitations, scripts, sample agendas, checklists and much more
Client events are the fast and easy way to grow your business. If you are interested in cloning your best clients this program is for you!
Executed properly, client-event marketing will enable you to gather additional assets from existing clients, attract qualified referrals, and ensure client retention. Your investment in time and money is minimal and the return in new business enormous.
This unique annuity referral program will show you how to fill the room with your best clients and an equal number of referrals. You will also learn how to choose an ideal site, create your invitation list, master client-event logistics, and how to follow up easily and effortlessly.
Included in this training program is a resource guide with scripts, letters, checklists and more. This audio presentation will provide you with everything you need to know to ensure conducting successful client events.
Plus...
Referral Talk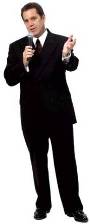 This annuity referral program was created by one of the insurance industry's marketing experts, Bill Cates, CSP, America's Referral Coach. He's been a regular presenter at annual MDRT conventions for years. His system will allow you to systematically develop relationships with your clients and other professionals who are a great source of influence and referrals.
Referrals are the most profitable and enjoyable way to grow your business. Studies indicate that most financial professionals only get 15 to 20% of the referrals they could be getting. Isn't it time you tapped into your referral gold mine?
Referral Talk is a complete turn-key annuity referral program that top selling insurance agents have used over the years to guarantee themselves a constant flow of easy-to-sell referrals. Most annuity agents don't get as many referrals (free insurance leads) as they could. This system will take away any apprehension you have about getting referrals. It will literally set the stage for your clients to want to give you quality annuity referrals.
The Referral Talk package includes a script book that will help you determine the most effective way to ask for a referral, the best time to ask, and how to overcome the most common objections. The book also includes sample "Referral Warm-up Letters" to send to your referral clients. Using this amazing referral program you can grow an entire book of business from a single annuity lead.
Plus...
24/7 On-Demand
Training Center
Earn a PhD in the senior market and never leave your office. Learn how seniors think, how they make decisions, how to sell annuity cases to them. Acquire access to technical annuity information, like Last Minute Distribution Rules. Get misunderstood IRS Rules clarified. Take advantage of online annuity training courses and our fax center, and erase all prospecting worries the fastest and easiest ways.
The On-Demand Training Center is an exclusive service that provides you with instant product, prospecting and annuity selling information (including an effective annuity referral program) 24 hours a day, 7 days a week. The courses are pre-recorded conference calls that start at the basics (Annuity Fundamentals) and then move on to more advanced topics (IRA Distributions). Each call is approximately 20 to 25 minutes long. If this doesn't help you sell annuities by the boatload, nothing will!
(Must be a non-captive, licensed life insurance agent.)


Before contacting me, make sure you have (1) an annuity case to submit to one of our carriers in the amount of $40,000 or more, OR (2) the confidence that you WILL submit a case within 30 days, AND (3) a burning desire to take your career TO THE TOP! If so and you're ready to sign, let's go for it!
Ever wonder how much money the Top 1% of annuity agents in America earn? Try $1 Million per year. Want a sneak peek at how they do it?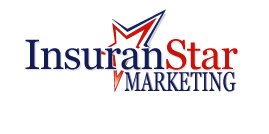 Last word: Nothing spells success like a strong annuity referral program plus free insurance leads. Check out all the possibilities on this website. Looking for killer closing techniques? Would you like to know how to overcome any objection a client could possibly throw at you? My friend Bob Firestone has the answer. Click Here!
All products/programs are not approved in all states, available to qualified agents. Limitations vary by state and are subject to change. All rights reserved. For agent use only. Not for consumer use. InsuranStar Marketing LLC in no way endorses the practices or guarantees the results or the financial viability of any vendor or program contained herein.